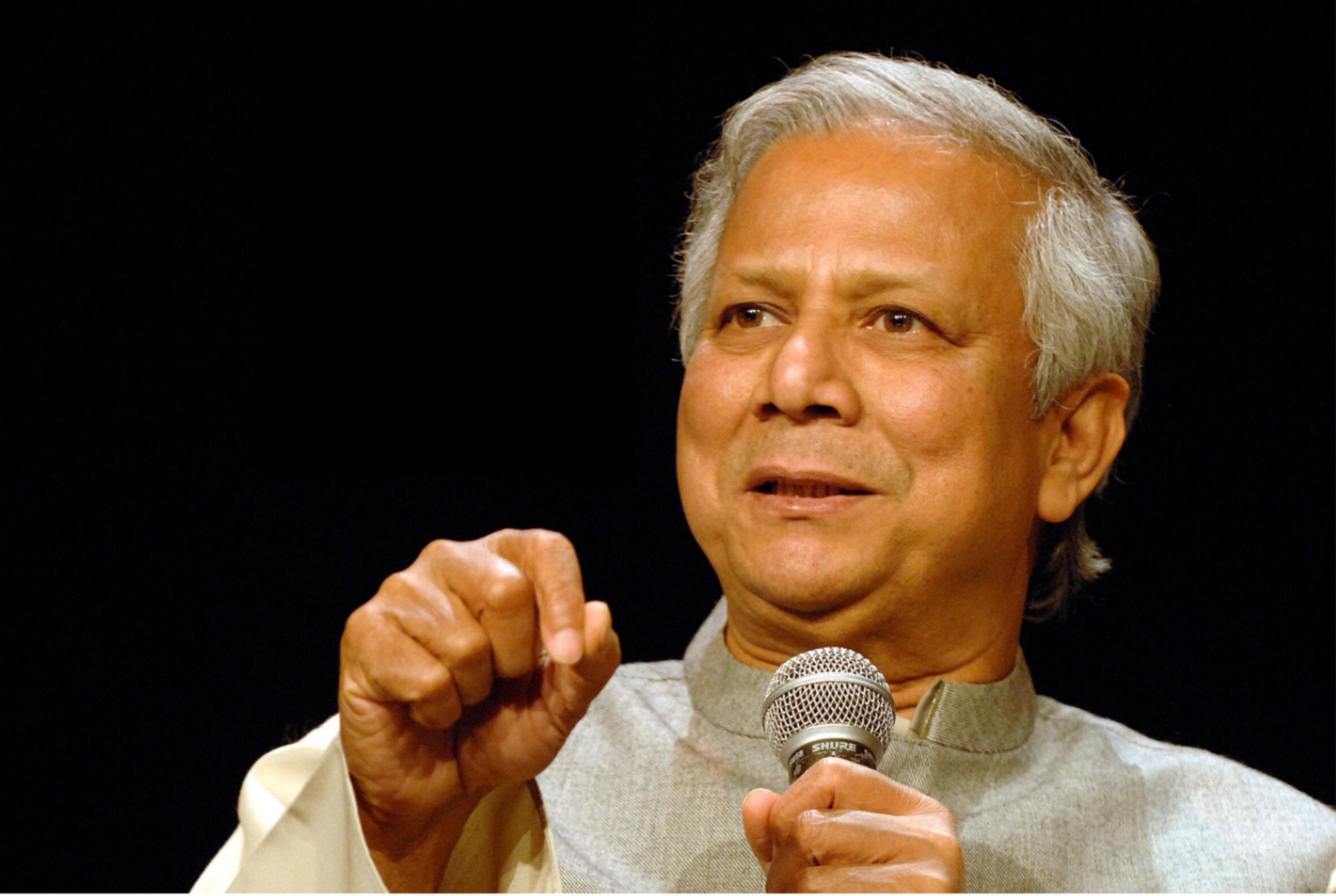 Muhammad Yunus is widely considered the "father of microfinance" due to the lending principles he pioneered with Grameen Bank. He won the Nobel Peace Prize in 2006 for combining capitalism with social responsibility through the bank which has loaned over $6.5 billion to poor communities while maintaining a high repayment rate. In this series, we will explore some of the lessons from his success and how we are incorporating them in our country and in our company.
The lesson we will explore in this part is the value of trust and the value of the collateral. Muhammad Yunus had an awakening in 1974 working as an economist at Chittagong University in Bangladesh when he took his students on a trip to a remote village and met a bamboo-stool seller who was forced to pay back lenders at an interest rate as high as 10% each week, leaving her with little profits. He realized that the kind of economics he taught was fundamentally wrong.
He went against the advice of banks and government and arranged microloans at market interest rates and in 1983. Yunus said "Bankers told me that lending to the poor was absurd. They said, 'Banking is a process in which you lend money to people who need it. But I replied, 'You lend money to people who already have lots of money but you don't lend money to people who have nothing." Yunus formed the Grameen Bank – "village bank" – founded on principles of trust instead of so-called collateral.
The story of Muhammad Yunus shows us that at times, trust can be more valuable than collateral. At Kleinfin we have also witnessed that poor people may not have collateral but are very trustworthy. Yunus noticed that rural people with no collateral could achieve higher repayment rates than banks that lent to people with collateral. By 2015 in Bangladesh, GB had 2,568 branches with 21,751 staff serving 8.81 million borrowers in 81,392 villages, and the loans are paid back at a higher recovery rate (97%) than any other banking system.