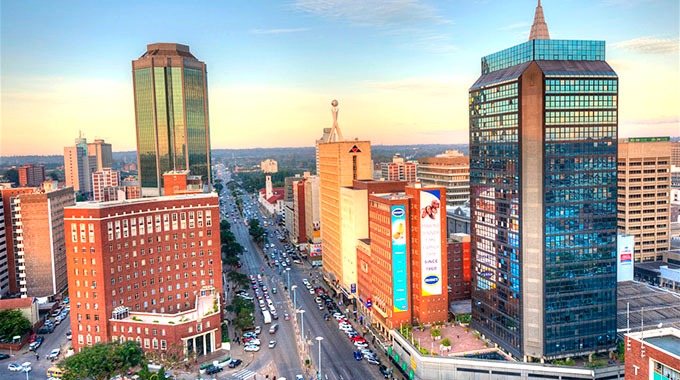 Microfinance is a key tool in Zimbabwe's development agenda to help level the financial playing field especially for rural women, low-income households, and small businesses across the country.
Microfinance can break down these barriers and in good times it helps families and small businesses to prosper, and in times of crisis, it can help them cope and rebuild. Below are some ways in which Kleinfin is using microfinance to improve the lives of people.
1. Providing financing to low-income borrowers.
Kleinfin has put a focus on low-income markets in both rural and urban communities where households either need help to bridge their cash flow challenges or need capital for their businesses to grow. Often these individuals do not have collateral and would not meet the standards of traditional institutions. Low-income households are usually seen as risky but Kleinfin through its work has found that these households often have low default rates especially when provided with advice and support.
2. Empowering women
Many of the micro, small, and medium-sized enterprises (MSMEs) which Kleinfin funds are lead and owned by women, so providing them with better financial options will improve women's livelihoods and incomes. We partner with women to meet their needs and boost their businesses which lack capital due to the nature of most of their projects. Women working with Kleinfin have found success in fields such as poultry, agriculture, grocery shops, clothing shops, manufacturing among many more.
3. Providing financial education to our clients
Kleinfin is helping its clients achieve financial independence by helping improve their financial planning skills and literacy. Most people in these sectors do not know how to move from managing a business informally to maintaining accounts as well as budgeting, saving, and investing money for increased prosperity in the future. Kleinfin helps them attain this knowledge and improve their financial decision-making.
4. Assisting rural communities
Kleinfin noticed that most micro finances operate mostly in city centers due to the concentration in business activities, ease of travel, and large market. Kleinfin however has seen opportunities in rural communities and empowering these clients with financing for various ventures like retail, farming, manufacturing, and services have brought increased wealth to these communities.